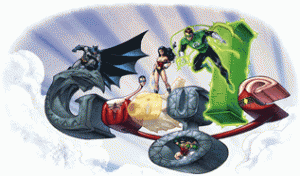 Great Doodle from Google for the Comic Convention 2009 (ComicCon 09).
This annualy event is held at San Diego Convention Center, San Diego, California. (Click Here for direction)
This event bring together all comic fan from all over America and also from all over the world.
The event held on 23~26 July 2009.

For more detail click on the ComicCon logo
Tags:
comic con
,
doodle
,
google
,
san diego