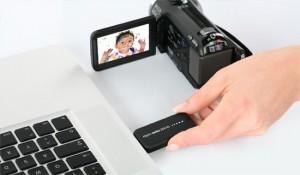 High Definition (HD) video cameras are essential to make a great success in the video scene. Decades ago, this technology was only a dream. For someone to shoot on site, he needed a large camera and a film in hand. In the early 1980s you need to hold the video camera with both your both hands due to its size and weight. There is no easy way if you want to record something instantly.
Today all you need is a camera in hand and read the instruction manual. Today, HD Video cameras are used in everyday life such as children's birthday party. Video cameras are ideal for shooting the videos you want use the internet to promote your site or product selling online. Video camera virtually makes anyone into a movie producer. Of course, you want have the best picture possible when using the video camera if you are shooting something for posterity. Nowadays everyone has a digital camera and they all have video, depending on memory size card and recording HD video is as easy as a touch of a button.
You can find many online classes on how to use your video camera in the best way possible. There are classes that are can take in community colleges so you can become a expert with the video camera. Just because it's easy use does not mean that you will create a great film. However, if you are a family man and I just want great memories that will last for the future get a small compact high definition of the camera and start recording today. High definition cameras are increasing in numbers and prices are falling too. They are compact and light weight ease of use much more pleasant and friendly.
Tags:
camera
,
HD
,
video